#4 What Else Can Break
The time has come to release this album. It's been a short wait but I am still eager to show you what I've done. 'What Else Can Break' will be out on Friday, March 26th.
Pre Order (Vinyl/CD/digital) here
WANT YOU
Buuuut before it's out in all its glory, I'll challenge your receptivity with yet another single. In celebration of the upcoming album I put 'Want You' up on Soundcloud – a streaming platform that seems to put the artist first more and more by trying new ways to get the artists paid for their work. The song is about that stupid game we play sometimes when we feel like as soon as we stop wanting someone, things start to happen and that is just a toxic dynamic i don't want to be a part of anymore. So I'll just be here doing my thing, looking all Taylor Swift-y and I'll see you when I see you, k ?
ZUFRIEDENHEIT @ BELVEDERE
… is the only german title on the album, but guess what …..
it's an instrumental 🙂 Here is a live version of 'Zufriedenheit (1999)' at the picturesque Schloss Belvedere in Vienna I recorded with my band, in that case: choir, last month. Watch here: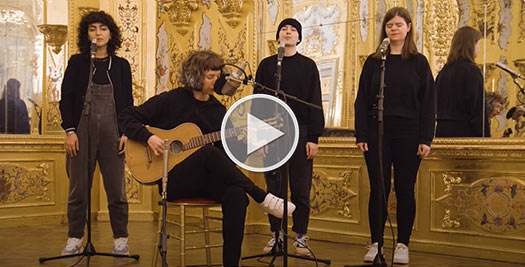 & read my extensive interview with MICA about almost everything (in german)
& I was happy to find this nice review of 'Stay A Little Longer' in the French Rolling Stone (in french)
& talked to Wienerin podcast about the creative industry in europe, numbers and my feminism (note to myself: make shorter sentences) (also in german)
& the tour is still on, for now – fingers crossed!