#3 stay a little longer, to see what else can break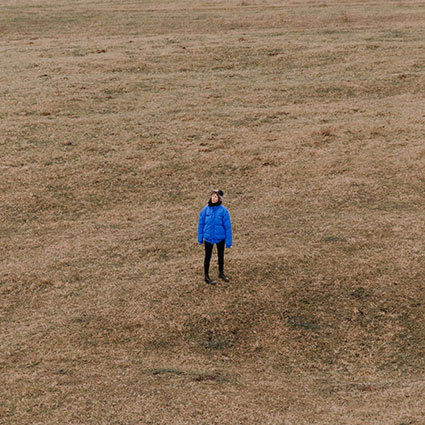 I was sick in bed with covid19 when I wrote this song. I recorded the first drafts so I wouldn't forget my ideas. covid did this thing with me where I forgot a lot of things and I couldn't focus. so I put up microphones near my bed, as close as possible to the side of my pillow, so I could record without being uncomfortable. it was a mild case though, I was lucky.
and so I started writing this song about surviving. I was actually not referring to the pandemic or the virus itself at all…
at that time I was struggling with everything, it seemed.
every thing I felt, hurt. every word and every thought hurt.
so I wrote something that I desperately needed to hear.
and i needed to hear it from myself, at the same time.
I understand now better than before: no one can save me, but myself.
I always waited to be saved by others, I thought I deserved that. and I did, but that's just not how it works. we can and we should ask for help, but only I can save myself, love myself, entirely. what a basic, but essential realization.
'stay a little longer' is a symbol for and a reminder of that struggle. it will be released this friday.
video
my friend, filmmaker & artist lydia nsiah made a
beautiful film for the song. she filmed it with a 16mm camera.
we went out to the very east of austria and filmed in the flatlands, where I feel native. it was the only day in december that had a few hours of sun. the light was mystical, the solitude of the endless fields felt liberating. it was bitterly cold nonetheless.
a good day, with quality people (cover foto by hanna fasching) that I truly value and remember dearly. but I think the images speak for themselves.
because to me this song is the centre of this album, I named it after this one phrase I sing in the chorus: What Else Can Break

(preorder 'What Else Can Break' on LP or CD here)
in order to have your heart broken, your life in shatters or some other things, parts of you that feel broken, you must have had something in the beginning, right? and there is something that is here that wants to be dealt with, to be mourned over, to look closer at, to get out of, to get into and so on. that is something. and often it feels like not enough, but it is very likely to not stay this way.
because everything changes all the time. so you just wait a little and give it another go, tomorrow, or on friday or next year.
and i really really hope this will be happening: